We are the first textile Company in Latin America, founded in 1907. We manufacture textiles like piece-dyed, denim and nonwoven, impregnating innovation, quality and fashion to each of our creations.
We currently have 5 types of products:
Fashion fabrics.
Fabrics for uniform supply.
Nonwoven fabrics for manufacture, health, cleaning, industry, decoration, footgear and leatherwork.
A home line that offers bedclothes.
Fabrics stores that offer fashion garments for women and men, bedclothes and towels.
Structure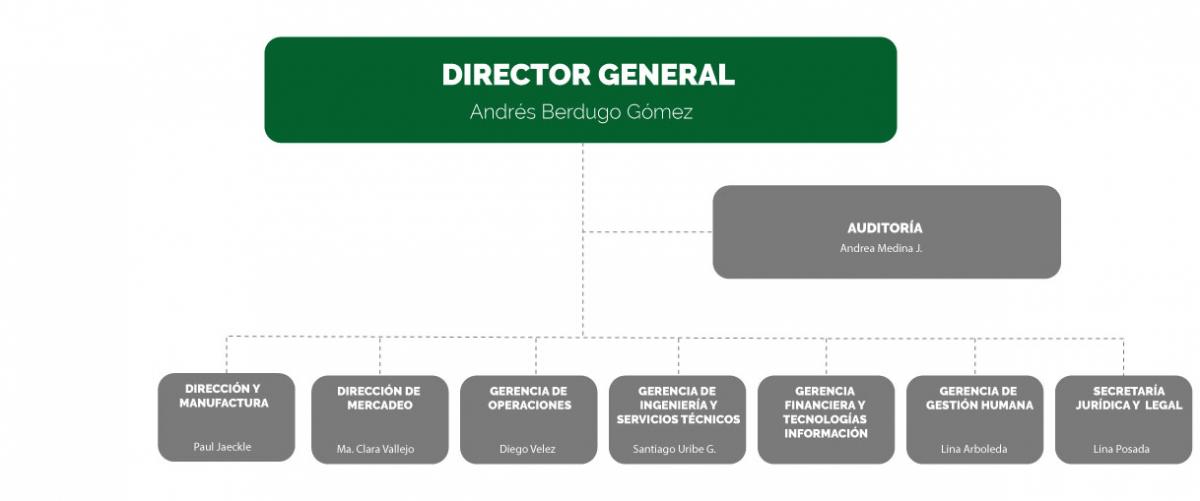 Mission
To manufacture and commercialize textile products with high quality manufacturing to those markets the company serves, through qualified, developed and compromised human capital with ethic values, technologies and practices that generate: trust from our clients, profitability, sustainability and growing development; motivation and compromise from our human resources; respect and care towards the environment and the business; and credibility and effective contribution to social welfare.
Vision
To be synonym of fashion textiles and vanguard for the manufacturing markets, obtaining national and international recognition as the Colombian textile company by excellence. To be a fashion trendsetter company in textile markets, obtaining high presence levels, participation and positive reputation, as well as productivity, efficiency and quality that facilitate sustainability and business development over time, generating adequate profitability for the stockholders.
Policies
All our actions are based in continuous improvement, meeting quality standards, error prevention oriented, fully complying with responsibilities from the start and channeling them towards an effective implementation. Our goals are compatible with the integral development of the person, values, sustainable technological adaptation, environmental protection and customer satisfaction. Our strategy will have as principle to adapt of our strengths to market conditions and operate in the segments with the greatest potential and profitability.