The destroyed details such as rips and frays set a rough and ornamental character in clothes to reflect the masculine presence proposed by Quimera Gélida.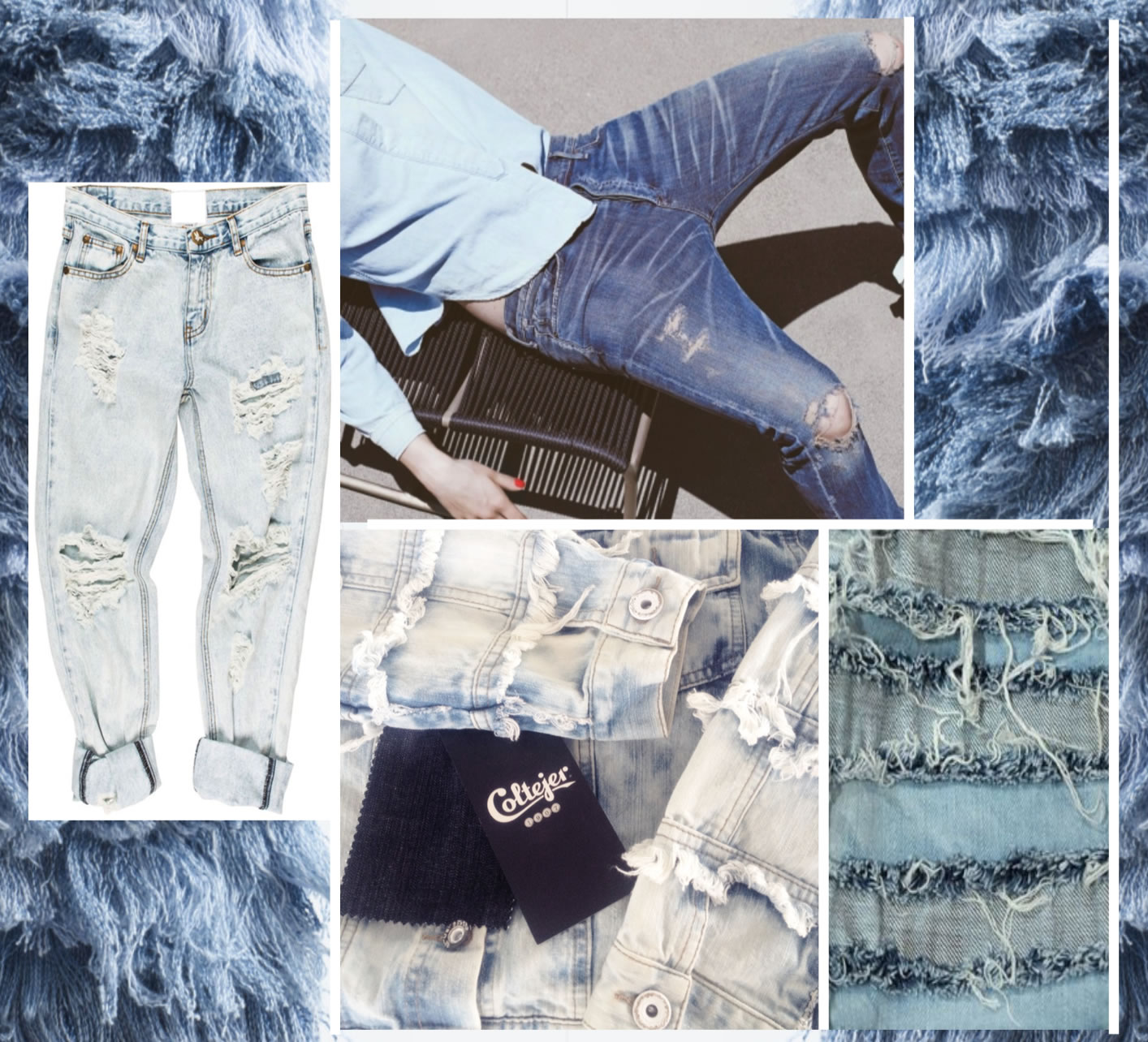 Here we present some suggestions to achieve this type of details:
To obtain better results and textures with fibers, we recommend performing this processes on fabrics that are already composed of 100% cotton or combinations of cotton/Lycra with a small stretch percentage, because if the stretch is higher, the destroyed effect can be distorted.
The motor tool is the machine used to make rips and nicks (in specific places of the garment). These type of details are called destroyed, their principal effect is obtaining a located worn-in in the fabric that gives it the appearance of having many years of use.
To get a good fraying, avoid thread cutting the edges of the garments where you want to get the details, since the worn-in effect is going to be achieved in different washing and drying processes of the garment. To control the appearance of the effect, we recommend taking a simple sewing and wide stitches 1 cm from the edge to be frayed.
Our recommended fabrics for this type of details are: